DNA of Thoughtful Manufacturing
Today, Galanz is a leading global manufacturer of microwaves and toaster ovens, producing 38 million microwave ovens annually. We introduced the first Galanz microwave oven in 1992 and by 1998, we became the world's largest microwave oven manufacturer. By 2003, we had achieved 44.4% global market share. While we make exceptional products and carefully deliberate each step of our product design process, we also place a large emphasis on our manufacturing operations. This combined focus is the essence and DNA of Thoughtful Manufacturing.
Thoughtful Automation
With an ever-growing market, it is crucial for our team to be able to deliver high quality products in a timely manner. While we perform many of our processes through manual assembly, when possible, we also utilize robots and automation for a variety of tasks. Through these automated resources, we can build up to 5,000 microwave ovens per day, which equals an astounding one unit every twelve seconds!
In developing our microwave ovens, we also utilize a process referred to as "rivet welding." While this is a more difficult process, it yields better results because it creates a stronger and higher quality joint, which reduces weak points. It's similar to projection welding, but it doesn't use heat, which reduces the risk of rust. Projection welding usually creates a weak point as it drives impurities to the surface and can create a nucleation point for rust. With rivet welding, the potential for rust is nonexistent.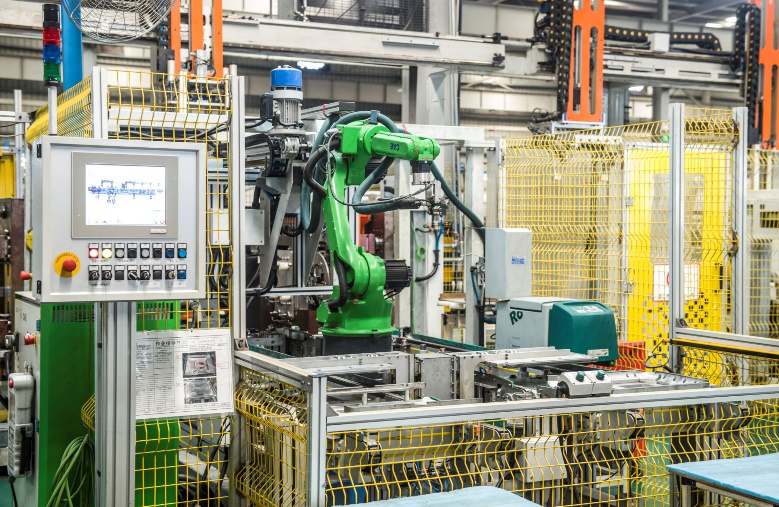 Thoughtful Vertical Integration
At Galanz, a large part of our success is the ownership we take in the full manufacturing process. We make our own components, decreasing our reliance on suppliers and giving us total ownership of the entire process. For example, we make the core components of our microwaves, like the magnetron, transformers, and printed circuit boards. In fact, our components are so high-quality that other manufacturers purchase them for their products.
We also have our own cooking lab, UL testing lab, packaging lab, and transportation lab, where we replicate drop tests, conduct humidity and temperature testing, and simulate shipping processes via boat, train, and other modes of transportation. We are able to address large orders, as well, through our two factories; one in Zhongshan, China and one in the Shunde District in China. In total, we have over 1.8 million square meters (19.8 million square feet) of factory space.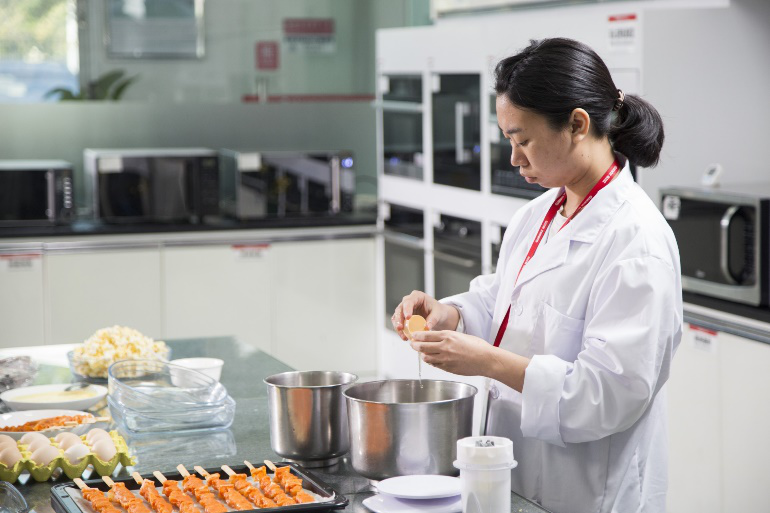 Thoughtful Sustainability
In relying so heavily on technology to manufacture our products, it is important for our factories to address energy consumption through renewable resources. We have implemented 6.46 million square feet of solar panels, which generate approximately 25% of all of the power at our factory in Zhongshan. Further, our solar panels produce 50 million kWh of electricity annually. Through our energy savings and environmental protection, we have avoided the use of 16,000 tons of coal, which reduces the release of CO2, SO2, and other toxic gases.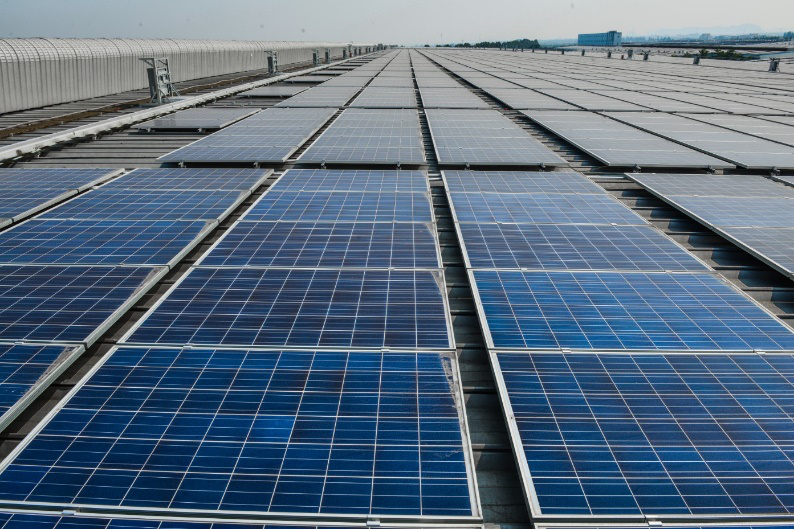 Thoughtful Quality Control
Producing high quality products for consumers is paramount to everything we do at Galanz and we are constantly working to improve the quality of our products. To meet our quality standards, we employ a team of inline inspectors, along with a highly trained staff of quality engineers and technicians to audit our production. These men and women scrupulously inspect our appliances, looking for ways to make each and every product better than the last.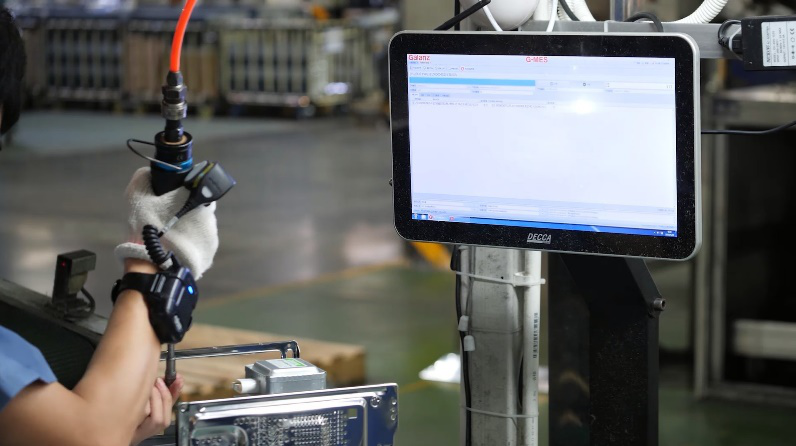 Thoughtful Winning Culture
Putting all of this together, we would not be able to offer what we do at Galanz without the people that make up our company. As a family business, we run the company as just that – a family. Our team of skilled craftsman and globally-trained technicians feel proud and are dedicated to the company's success, and in China, Galanz is known as one of the best companies to work for. With Shenzen being a major tech hub in China, we recently opened an innovation center in the city to recruit the best talent and create an innovation-focused microcosm.
Each of these facets of our business – automation, vertical integration, sustainability, quality control, and a winning culture – make up the Galanz brand. We take pride in our products, as evidenced by our dedication to our excellence in manufacturing processes. It's not just something we do, it's in our DNA.